PMI SEPTEMBER 2023 LUNCHEON PRESENTATION
PMI – SEPTEMBER 2023 LUNCHEON PRESENTATION 
Registration Last Date: September 10, 2023
Date: Tuesday, September 12, 2023
Time:  11:55 a.m. - 1:05 p.m.
Where: Delta Hotels by Marriott Saskatoon Downtown 405 20th St. East, Saskatoon, SK S7K6X6 Canada 
Agenda: 
11:55 – Announcements and Introductions
12:00-12:55 – Presentation
12:55-1:05 – Comments and Q&A
Presentation Topic: Creating Generational impact - Bridging the Gap between Indigenous and Non-Indigenous organizations.
PMI Talent Triangle:  1.0 PDU Ways of Working (For more info, visit PMI.org)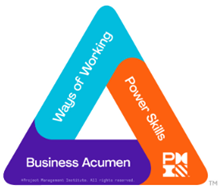 Speakers: Michael Linklater and Stephanie Yong
Speakers' Biographies:  
Ms. Yong is the Co-Founder of Sohkisiwin Solutions, a strategy firm focused on bridging the gap between Indigenous and non-Indigenous organizations. She also has a consultancy practice, Stephanie Yong Consulting, which focuses on using the tools of human-centred design thinking to help generate ideas, solve strategic problems and apply them to community and social impact projects. Ms. Yong also shared these tools while serving as a lecturer at the University of Saskatchewan's Edwards School of Business.
Ms. Yong has a Bachelor of Arts in Political Studies and a Master of Business Administration from the University of Saskatchewan. She has successfully completed the Rotman-ICD Directors Education Program (DEP) and is a certified ICD.D designate.
In 2018 she was selected as a recipient of CBC Saskatchewan's Future 40 award and in 2022, Ms. Yong was the recipient of the Queen Elizabeth II Platinum Jubilee Medal for her contributions to the community.
Mr. Linklater is a proud Nehiyaw father from Thunderchild First Nation. He has won the first ever National Championships for both the University of Saskatchewan and Saskatchewan Rattlers. He played for the Canadian National team at the FIBA 3X3 World Cup. Michael is a Recipent of numerous awards which include Inductee into the Saskatoon Sports Hall of Fame and the North American Indigenous Athletics Hall of Fame, recipient of: the Queen's Platinum Jubilee Medal, INDspire Laureate, the National Tom Longboat Award, Canadian Sport Award for Inclusion, and the Saskatchewan CBC Future 40 under 40.
Michael is a community leader and advocate for Indigenous youth. He is the Founder of the International Campaign Boys with Braids. Michael was invited by  Dr. Jill Biden to attend the first ever Reception at the White House that celebrated Native American Heritage month.
He is the Co-chair of the Early Learning Equal Start. Campaign, which aims to raise $20M for early childhood education. He also serves as a member of the Canada Basketball Hall of Fame selection committee, Saskatchewan Roughriders Indigenous Task Force, and Toronto Raptors Indigenous Advisory Circle, and has served on the FIBA 3X3 Commission.
Michael is a professional speaker with over 24 years of experience. He has delivered hundreds of keynote addresses to thousands of youth and adults across the globe, including events by the International Olympic Committee and Canadian Olympic Committee. As a father, he is deeply committed to modeling a healthy lifestyle for his children and encouraging youth to live drug and alcohol-free.
Michael is the co-founder of Sohkisiwin Solutions, where he shares his wealth of knowledge and experience to help bridge the gap between non-Indigenous and  Indigenous groups. With his numerous athletic, community, and advocacy achievements, Michael Linklater is a true leader and role model for all.
Presentation Overview: Provide a better understanding of how organizations and individuals can integrate Indigenous world view into their organizations. This includes cultural appropriation in several areas – marketing, communications, community events, and cultural gatherings. As well to help develop better HR policies for recruitment and retention of Indigenous employees and a better understanding of how to maintain relationships.
Presentation Learning Objective: Our goal is for participants to leave with the tools and confidence to integrate cultural aspects into your organizational processes along with why what we do is important and why you should care.
Click here to register
It is not possible to register for this event