<< Back
EVENT ADMINSTRATOR25 January 2023 at 02:00PM
PMI FEBRUARY 2023 LUNCHEON PRESENTATION
Registration Last Date: February 12, 2023
Date: Tuesday, February 14, 2023
Time:  11:55 a.m. - 1:05 p.m.
Where: Park Town Hotel (924 Spadina Cres E, Saskatoon SK, S7K 3H5)
Agenda 
11:55 – Announcements and Introductions
12:00-12:55 – Presentation
12:55-1:05 – Comments and Q&A
Presentation Topic: Standardizing Network Infrastructure across local Co-ops 
PMI Talent Triangle:  1.0 PDU Ways of Working (For more info, visit PMI.org)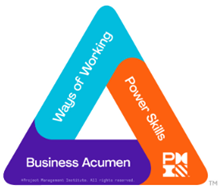 Speaker: Jody Tyson, Brad Zimmer
Speaker Biography:  
Brad Zimmer, AVP IT Systems and Operations
Jody Tyson, Senior Delivery Manager, Retail Programs
Presentation Overview: Standardizing the network technology infrastructure was considered a generational correction at over 1000 local Co-ops across Western Canada. The primary benefits allowed for new technology-driven business capabilities, and the ability to deliver subsequent technology projects considerably faster and more reliably than in the past. This initiative supported our efforts to remain competitive in our marketplace and provide relevance to both employees and members.  We will provide an overview of the project justification, scope, execution strategy, cost and schedule performance and lessons learned.
Presentation Learning Objective: Understanding of design thinking and development of new technology-driven business capabilities being implemented by Co-op.