<< Back
EVENT ADMINSTRATOR19 March 2023 at 06:00PM
PMI APRIL 2023 LUNCHEON PRESENTATION
PMI – APRIL 2023 LUNCHEON PRESENTATION 
Registration Last Date: April 9, 2023
Date: Tuesday, April 11, 2023
Time:  11:55 a.m. - 1:05 p.m.
Where: Park Town Hotel (924 Spadina Cres E, Saskatoon SK, S7K 3H5)
Agenda 
11:55 – Announcements and Introductions
12:00-12:55 – Presentation
12:55-1:05 – Comments and Q&A
Presentation Topic: Managing HR Risk in Project Delivery
PMI Talent Triangle:  1.0 PDU Ways of Working (For more info, visit PMI.org)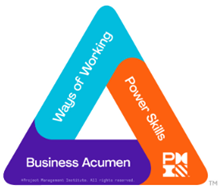 Speakers: Brandon Harris (Civil Engineer) Chief Operating Officer, and Orrin Conly (Geological Engineer, MBA) Business Innovation and Development Manager
Speakers' Biographies:  
Brandon Harris is a Civil Engineer with 15+ years' of experience managing projects, operational programs, and engineering studies in the infrastructure and mining sectors. Brandon is the Chief Operating Officer of Peter Lucas Project Management.
Orrin Conly is a Geological Engineer and an MBA graduate with 10+ years of experience in Mine Engineering, Environmental Engineering, Project Management, Engineering Consulting, Emergency Response and Business Development. Orrin is the Business Innovation and Development Manager at Peter Lucas Project Management
Presentation Overview: Human capacity is one of the most significant risks in every project. Finding the right people when forming a project team or replacing departing team members is typically a high-stakes, high-stress undertaking.  We will share with you some effective methods for reducing your HR risks when searching for the right people for your projects.  In addition, we will provide insights into what major industry players seek when assembling their project teams to help you secure new opportunities in the future.   
Presentation Learning Objective: Technical. Risk Management.
Click here to register